Bradfield Dungworth School Curriculum
Overview:
The school uses a topic based approach to guide much of our teaching, based on The New National Curriculum, with flexibility created within it to allow for the varying needs of different classes and the school from one year to the next. Our curriculum has been designed to maximise creativity and develop independent learning. It is also a 'learning challenge curriculum', where children are involved in planning what they want to learn about and how they want to learn it. Questions are posed by the children, displayed in class and answered throughout the term. Educational Visits are planned for each term to link with the theme in order to inspire the children and take their learning beyond the classroom. Theme weeks take place three times a year where the whole school works together on a different aspect of the curriculum in a creative way.
>> Click here for information about the New National Curriculum for 2014
Literacy:
We use a successful scheme called Read Write Inc. to support our delivery of literacy lessons, including phonics for early reading and writing, for developing comprehension, writing and spoken language skills and for embedding spelling, punctuation and grammar skills. As well as using Read Write Inc. across school, literacy lessons are linked to our themes, using objectives from the National Curriculum, to ensure each child is challenged fully within their age group. Each class will study a class novel or a class author each half term. Every child will have access to a copy of the text and will read along with the class teacher. They will then have the opportunity to answer comprehension style questions based on the text. this enables all pupils to develop their vocabulary and comprehension through hearing and reading texts at an appropriate level for their age.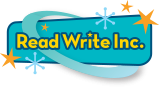 >> Click here to see the Read Write Inc. Sound Pronunciation Guide
>> Click here for more information on Read Write Inc.
Our home-school reading scheme follows the National Bookband system. Children work systematically through the coloured bands appropriate to their level of ability. The children read from a range of reading schemes and 'real' books. The books the children bring home are at a 'practise' level and should be read at 95-100% accuracy. Children are assessed regularly using the PM benchmarks assessment scheme which indicates when children should progress through the scheme. Please see your child's class teacher if you think they should move up a level. The handwriting style we use follows the 'Sheffield Structured' scheme and becomes fully cursive by the end of year 2.
Mathematics:
Intent:
The intention of the maths curriculum at Bradfield Dungworth is that children are taught to become competent mathematicians; we strive to embed the skills and processes necessary to enable children to use and apply their Maths learning in a variety of contexts. We aim to develop children's enjoyment of maths and provide opportunities for children to build a conceptual understanding of Maths before applying their knowledge to everyday problems and challenges. Our approach to the teaching of mathematics develops children's ability to work both independently and collaboratively as part of a team. Through mathematical talk, children will develop the ability to articulate and discuss their thinking. By the end of Key Stage Two, children will leave our prepared for the next step in their mathematical education.
Implementation:
At Bradfield Dungworth, we recognise that in order for pupils to progress to deeper and more complex problems, children need to be confident and fluent across each yearly objective. We provide age-appropriate fluency tasks for our pupils: in turn, practising key skills and allowing children be become confident when working on key strategies, calculations or methods. To ensure our pupils acquire a deeper understanding in their mathematical learning journey, we supplement our fluency resources by using the White Rose Maths Hub and Maths No problem schemes of learning to support the teaching of mathematics.
Within the Maths hub schemes of learning, each National Curriculum objective is broken down into fluency, reasoning and problem solving; our teachers use the learning challenges to teach for mastery - an approach to extend and deepen the understanding of pupils within each year group. Our teaching staff use this document in conjunction with a range of high quality resources such as NRich and NCETM to support, stretch and challenge all learners within the classroom.
Key Stage One
Teaching throughout Key Stage One ensures that children in our school are confident to manipulate numbers up to 100. The Key Stage One curriculum provides opportunities for children to develop their competency in place value and the four operations. A high focus is placed on concrete, pictorial and mental strategies to equip children with a readiness for more abstract concepts to be introduced in Key Stage Two. Teachers model correct mathematical vocabulary and children are expected to use this vocabulary to articulate their ideas.
Key Stage Two
Teaching throughout Key Stage Two builds on the solid foundations of the previous key stage. Children are introduced to formal calculation methods in Year Three and these are developed and built on each year in line with age related expectations. The frequent opportunities to reason and problem solve in real life contexts, provided by teachers, develops their conceptual understanding and prepares them for the statutory end of key stage assessments.
Impact:
.Summative assessment takes place at the end of each term and children's progress and attainment is discussed with senior leaders in pupil progress meetings. Formative assessment takes place on a daily basis and teachers adjust planning accordingly to meet the needs of their class. Attainment and outcomes in mathematics have a prominent focus throughout our school. The teaching of mathematics is monitored frequently by leaders through lesson observations, book scrutinies and pupil interviews.
Below are some links to some fabulous maths activities for you to try at home.
Below are some links to help Parents/Carers with maths at home
Other Subjects:
Science is taught where it links to the topic but also discretely in blocks every term.
Music, RE and French are taught in blocks ensuring coverage of the Local Authority Syllabus. Y3/4 pupils receive recorder tuition from a specialist music teacher. The rest of the school follow the Charanga music scheme endorsed by Sheffield Music Hub. French is taught using the i languages scheme.
PE and PSHE are timetabled away from Theme based lessons. Y3 and Y4 follow the 'Special Friends' programme which teaches children strategies to support them with the development of good mental health. Y5/6 receive 'top up' lessons from the Special Friends' programme. They have also paticipated in a week of training in 'Conflict Resolution'.
Curriculum Organisation:
Each class has an average of three Topics throughout the year, with one topic per term.

Each Topic has a 'driver', the area of the curriculum which dominates its learning. This is either Humanities (Geography or History) or Science and Technology. (Knowledge and Understanding of the World)

Throughout each topic, staff look at ways to develop resilience, build a sense of community and encourage mindfulness as these are the areas where we believe our children need to become 21st century citizens
Y1/2 Willow Class Curriculum 2018-19
Can One Person Change the World? Captain Cook and Australia
What is so great about the World anyway? Extreme Environments
Is Everything connected? Our Natural World
THE NATIONAL CURRICULUM
This comprises of 10 foundation subjects plus R.E. Those marked * are core subjects.
Mathematics*
English*
Science*
Religious Education*
Computing
History
Geography
Art
Music
Physical Education
Design Technology

A child passes through 5 Key Stages in their compulsory education.