In the 2018/2019 academic year the PFA raised an amazing £15,020.20 to support the school!
Thank you for your support!
We had a really successful Christmas Fayre! Thank you to all the volunteers and staff who helped run stalls and to everyone who supported the event by attending it!
Huge thanks and congratulations go to all the parents and friends of Bradfield Dungworth Primary School who completed the 2019 Percy Pud race. You all did great!
FAMILY GAMES NIGHT...
Friday 4th October
6-8pm
School Hall
Tickets are on sale NOW!
Please join us for the Bradfield Dungworth PFA AGMon October 7th at 7.30pm to be held at The Plough, Low Bradfield. Everyone is welcome.
We've got some exciting new events planned for the year, dates will be uploaded soon!
THANK YOU TO EVERYONE WHO ATTENDED THE SUMMER BBQ, WE RAISED AN IMPRESSIVE £942.77!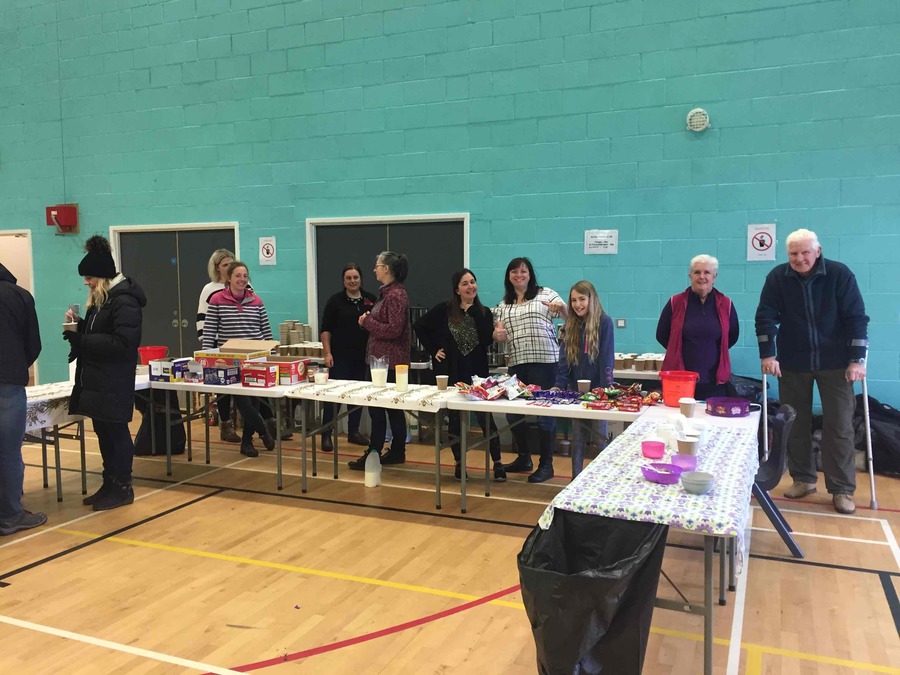 "Check Out" the School PFA News Letter - Winter addition.
If you didn't receive a copy please contact Cheryl Wallhead through the school office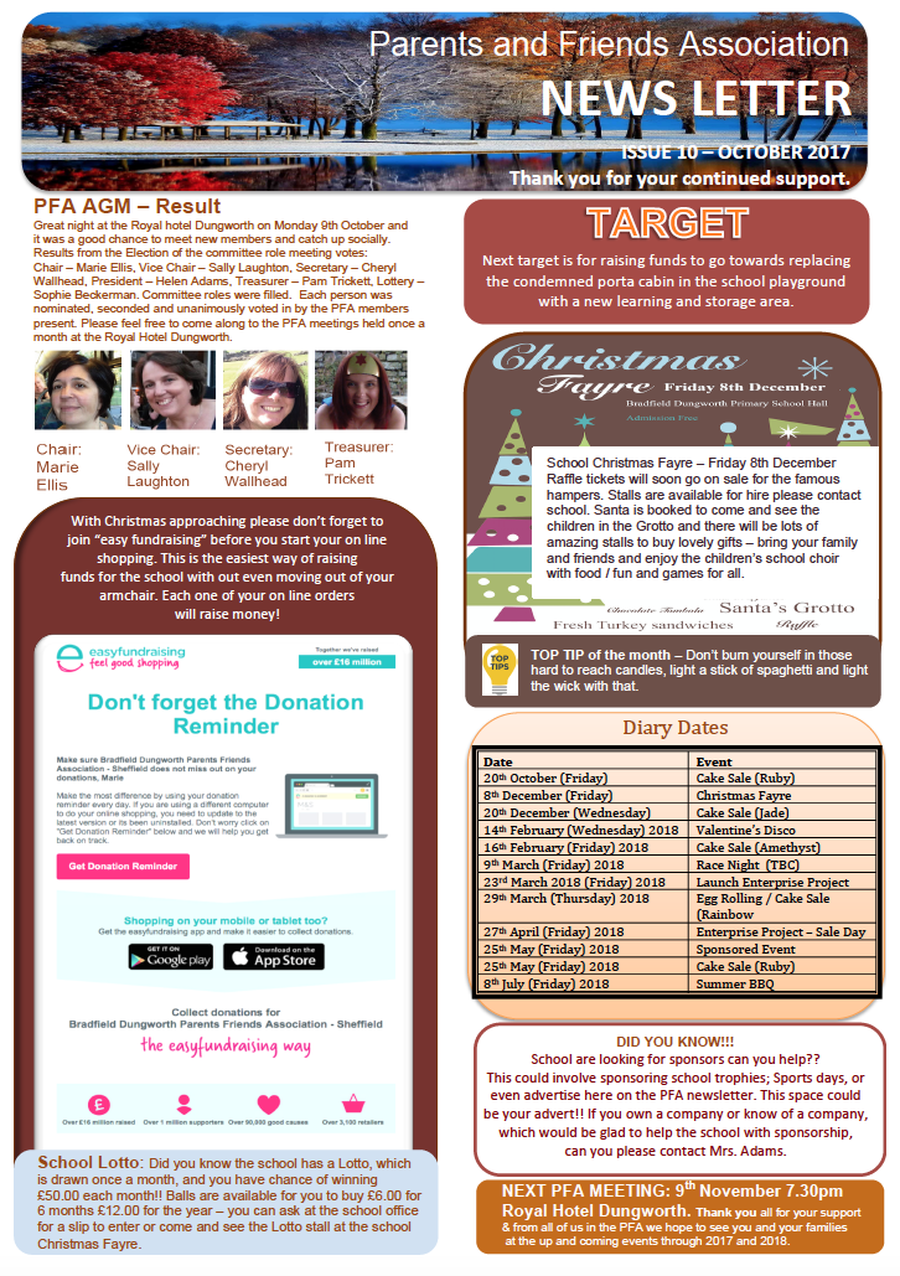 Photo below showing a message to all parents and friends of
Bradfield and Dungworth School from the children.
Money raised through the PFA and laptops bought for school.
"Thank You!"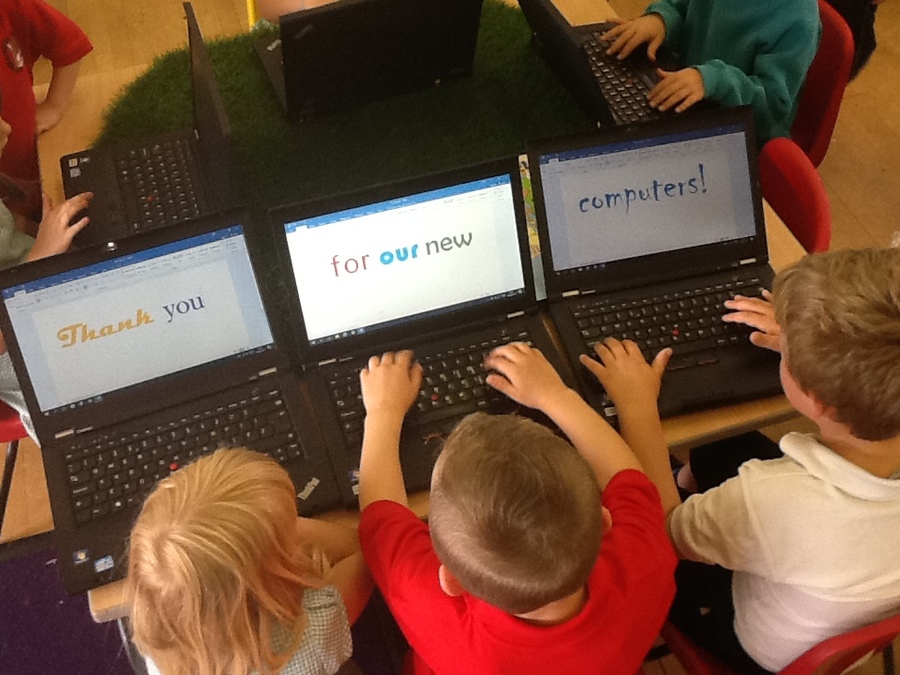 Scavenger Hunt / Sponsored Walk
The Sponsored Walk this year has raised so far: £ 458.00
Can you please make sure you send your sponsor money into school so we can announce the grand total.
"Thanks everyone for helping out and especially the quiz masters and the Royal Hotel for their amazing pies and hospitality"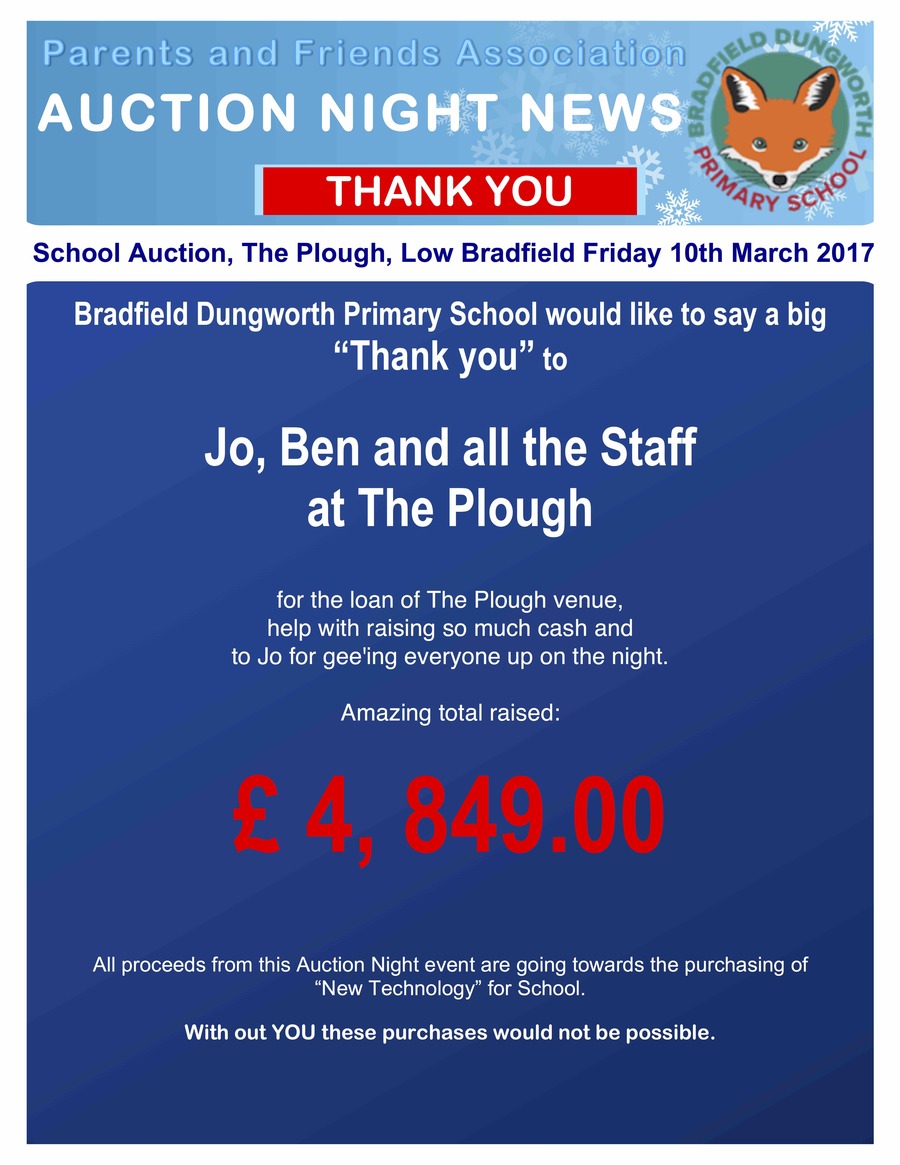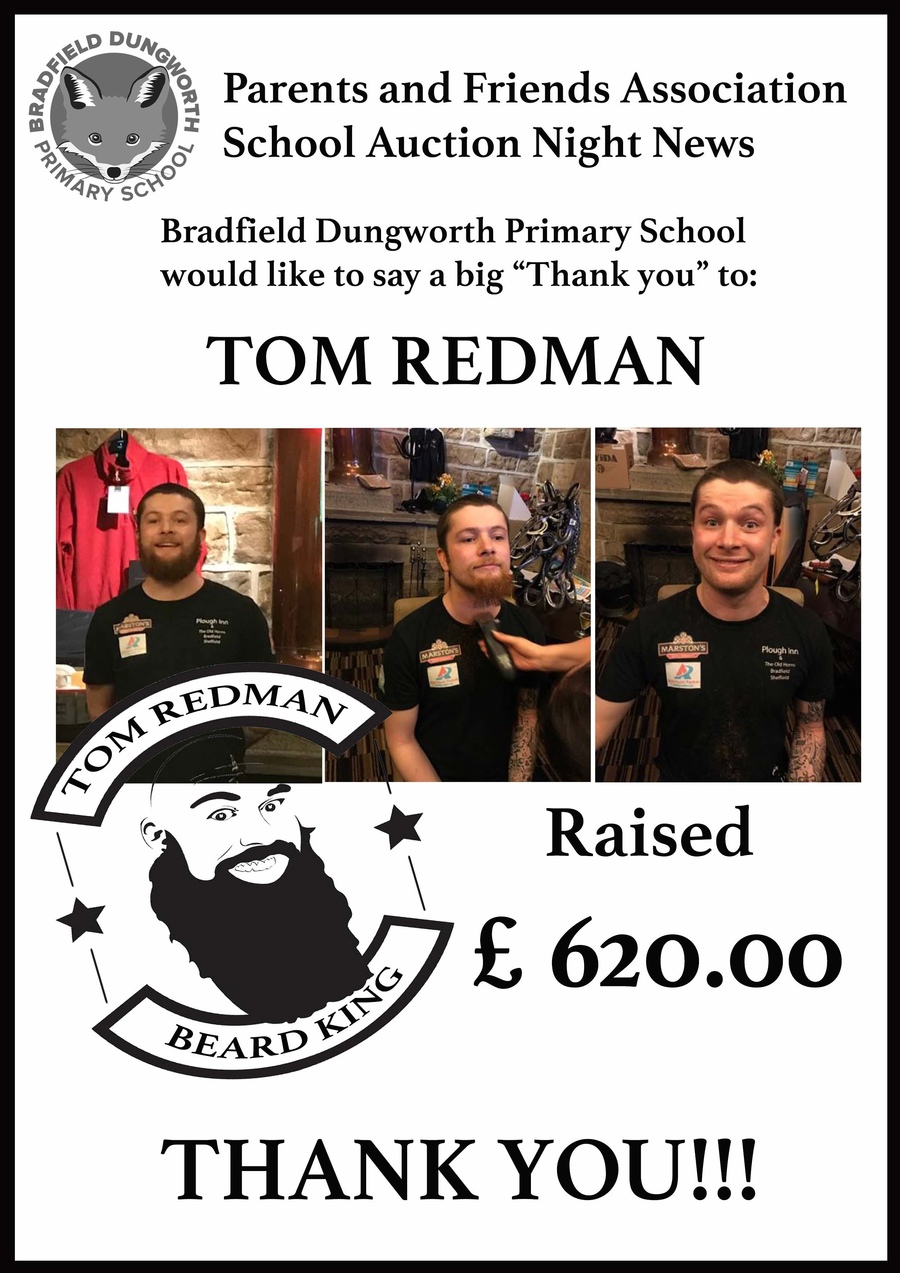 Photograph of the "maths resources" bought by the PFA for use in school. There is now one of these available for every table of 4 in school. "Thanks so much for all your efforts" ( Mrs Adams - Head teacher)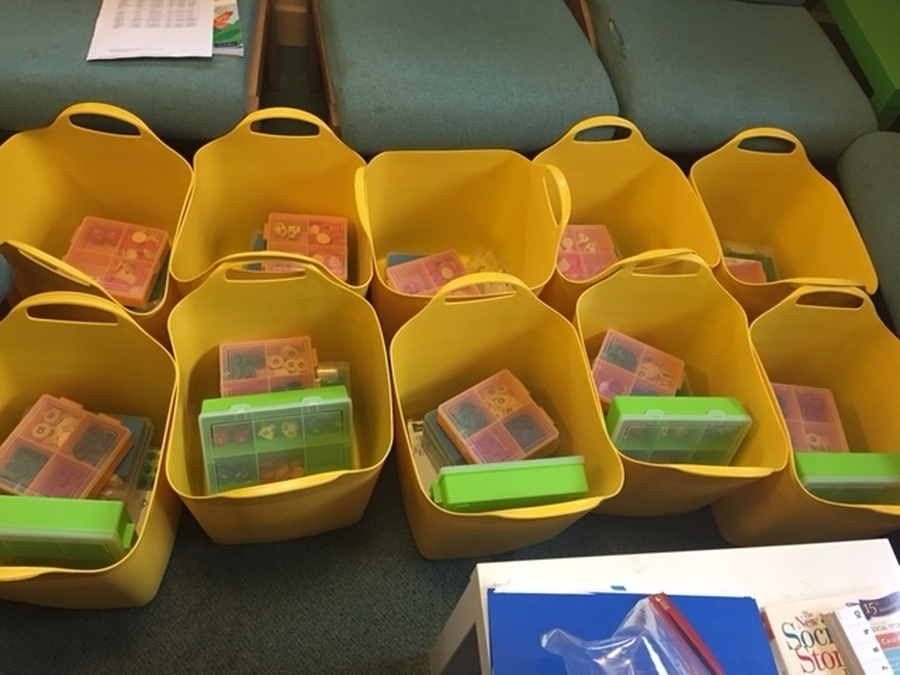 Wow!!!
Thank you "The Car Specialists" for sponsoring and buying the new
school team shirts which will be used
for all school activities.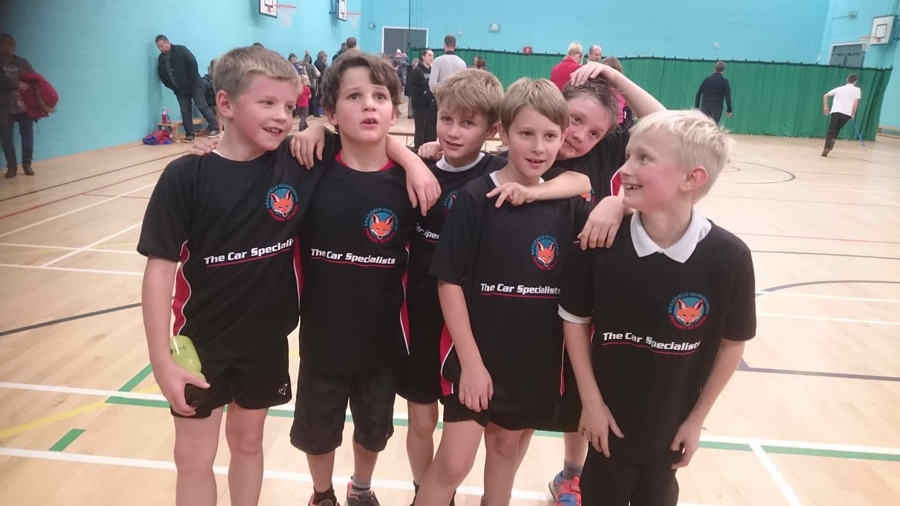 Pick up a leaflet from School reception and learn about more what you can do for the school - its easy and not time consuming.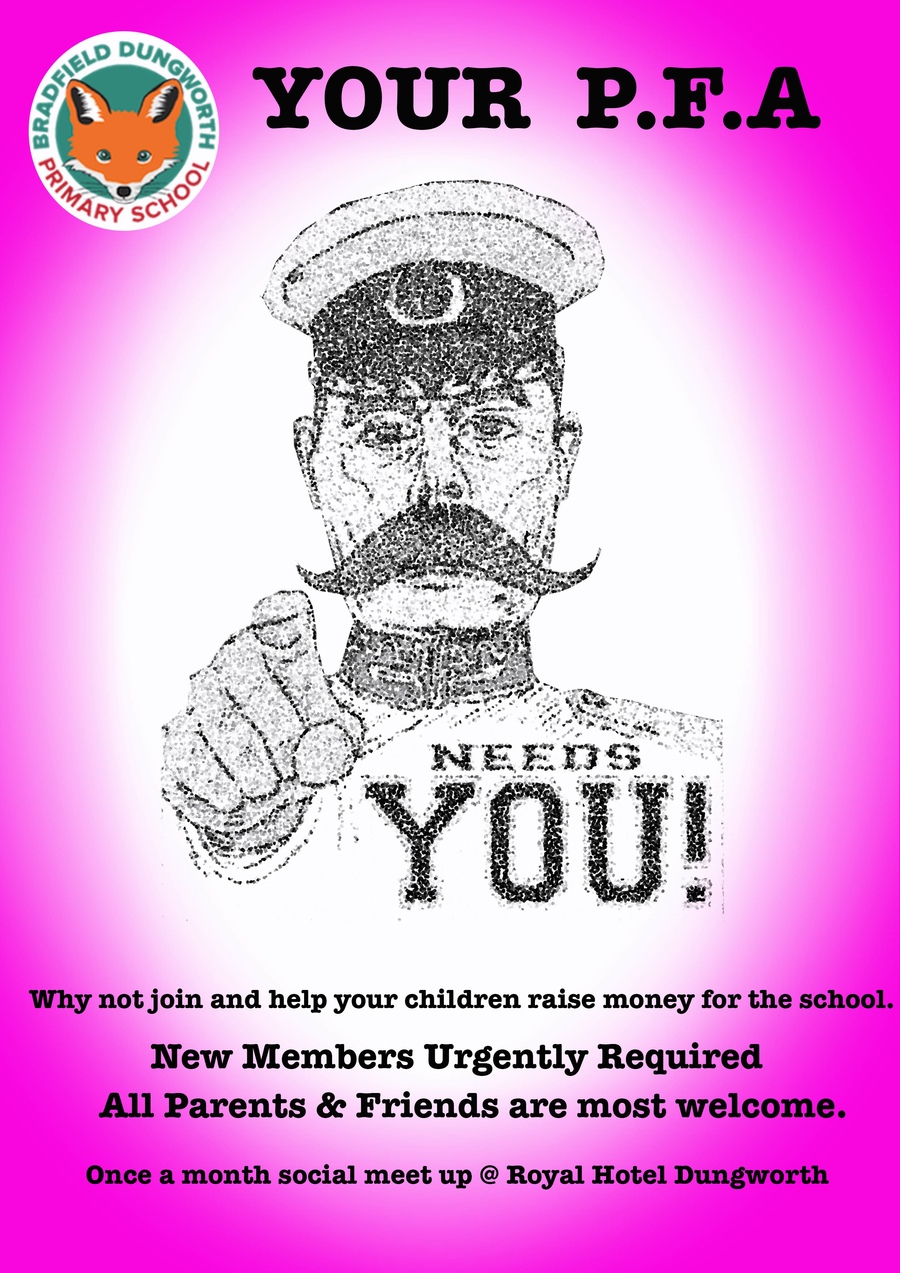 Family Ceilidh - May 2016 - School Hall.
Great Night - enjoyed by all!!!
Big thank you to Fay Hield for organising the band.
We are looking forward to next years Ceilidh.
More Photos to follow: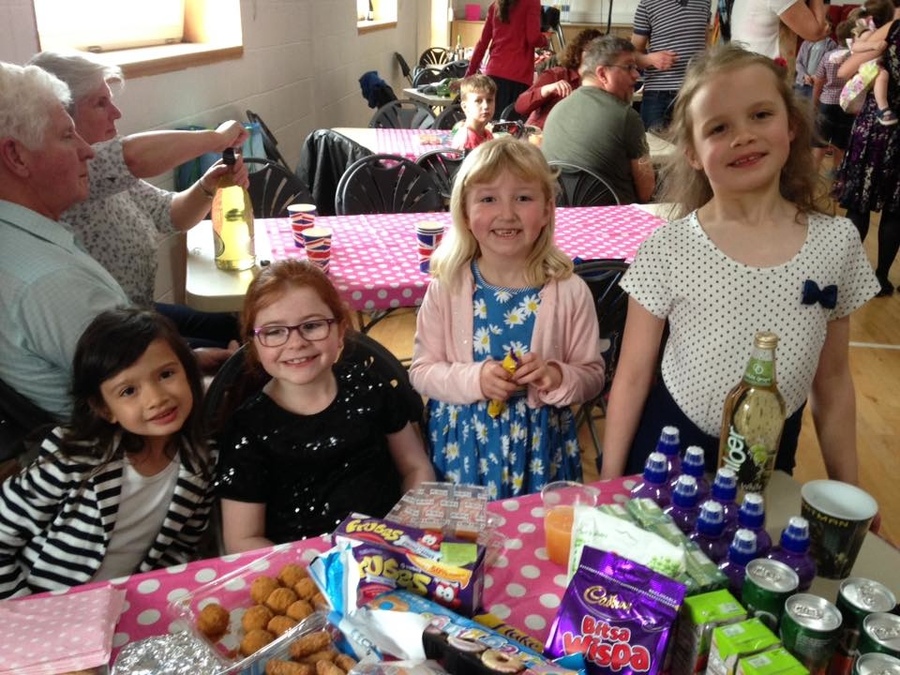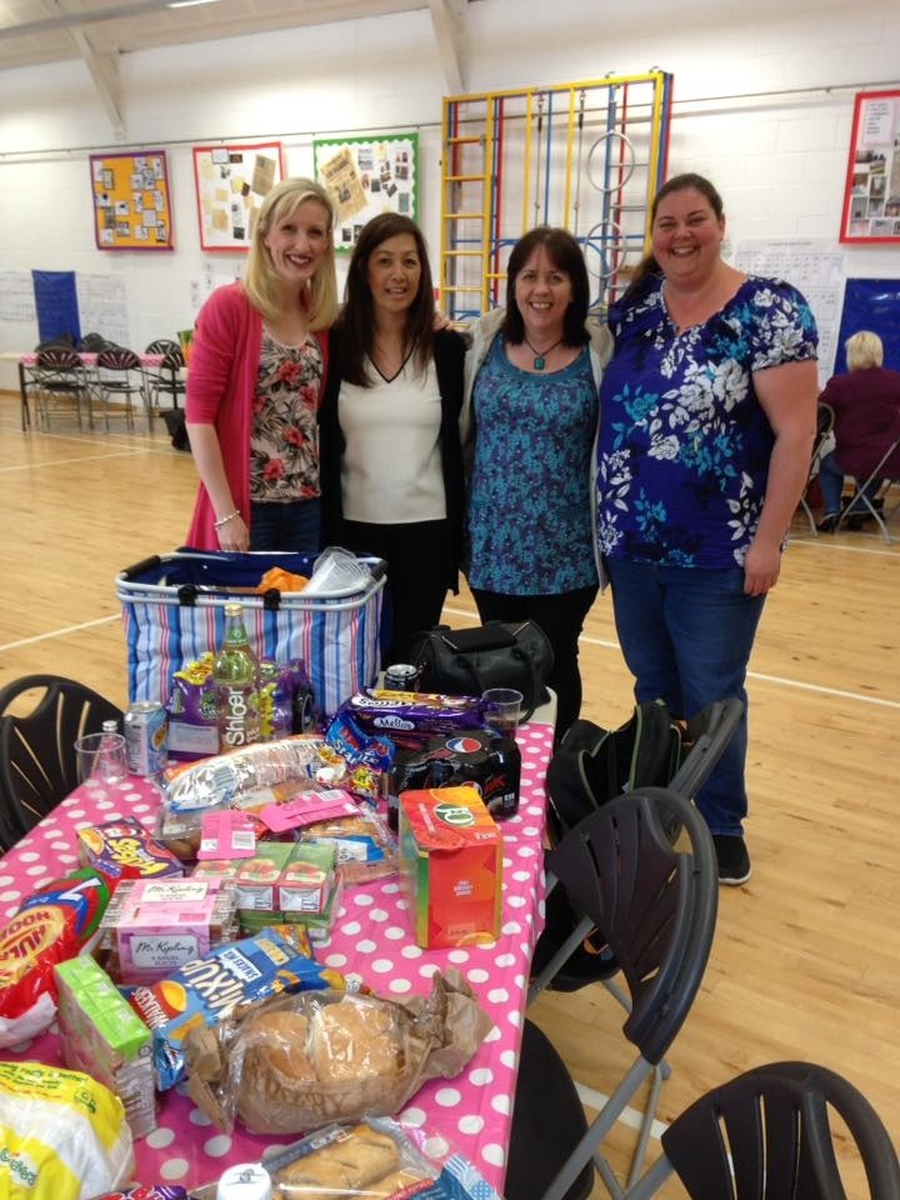 School Quiz Night
The quiz night was a great success and made just under £200!!
The winning team was Alice Hague, Tom Scott, Vicky Beal, Sally Laughton, Dawn Fixter and Cheryl Wallhead, who are tasked with writing the questions next year!
"All Money Raised will go to funding New Stage Lighting for School."
ENTERPRISE 2016 - 15th April

Enterprise Scheme had been a HUGE success and the children enjoyed taking part.

The team that raised the most money was The Likits (Y5 – Melissa, Isabella, Jorja, Freya and Krystal)

The team that won the best run enterprise idea was Door Plaques (Y6 – Amelie and Alex).

Each winner will receive a £5 Meadowhall Gift Card. Well Done!!

Well done for all who took part in the very first Bradfield Dungworth School Enterprise.

"Overall totals will be published soon with photos and certificate presentation photos."