Bradfield Dungworth School Curriculum
Overview:
The school uses a topic based approach to guide much of our teaching, based on The New National Curriculum, with flexibility created within it to allow for the varying needs of different classes and the school from one year to the next. Our curriculum has been designed to maximise creativity and develop independent learning. It is also a 'learning challenge curriculum', where children are involved in planning what they want to learn about and how they want to learn it. Questions are posed by the children, displayed in class and answered throughout the term. Educational Visits are planned for each term to link with the theme in order to inspire the children and take their learning beyond the classroom. Theme weeks take place three times a year where the whole school works together on a different aspect of the curriculum in a creative way.
>> Click here for information about the New National Curriculum for 2014
Literacy:
We use a successful scheme called Read Write Inc. to support our delivery of literacy lessons, including phonics for early reading and writing, for developing comprehension, writing and spoken language skills and for embedding spelling, punctuation and grammar skills. As well as using Read Write Inc. across school, literacy lessons are linked to our themes, using objectives from the National Curriculum, to ensure each child is challenged fully within their age group. Each class will study a class novel or a class author each half term. Every child will have access to a copy of the text and will read along with the class teacher. They will then have the opportunity to answer comprehension style questions based on the text. this enables all pupils to develop their vocabulary and comprehension through hearing and reading texts at an appropriate level for their age.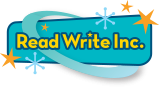 >> Click here to see the Read Write Inc. Sound Pronunciation Guide
>> Click here for more information on Read Write Inc.
>> Click here for a parents guide to Read, Write, Inc including videos
Our home-school reading scheme follows the National Bookband system. Children work systematically through the coloured bands appropriate to their level of ability. The children read from a range of reading schemes and 'real' books. The books the children bring home are at a 'practise' level and should be read at 95-100% accuracy. Children are assessed regularly using the PM benchmarks assessment scheme which indicates when children should progress through the scheme. Please see your child's class teacher if you think they should move up a level. The handwriting style we use follows the 'Sheffield Structured' scheme and becomes fully cursive by the end of year 2.
Mathematics:
Bradfield Dungworth School began a full implementation of Inspire Maths across our school in September 2016, so we are in our early phase. It was chosen as it is a whole-school primary maths programme that provides everything we need to support an approach to teaching and learning mathematics which is greater in depth and meets the higher expectations of the 2014 National Curriculum.
Inspire Maths is a transformational, whole-school approach, to raising pupils' achievement in maths. The programme of resources is built upon the internationally acclaimed approach to teaching mathematics in Singapore. Published by Oxford University Press it is based on the leading Singapore Maths series My Pals are Here, used in 100% of Singapore's state primary schools.
Inspire Maths has also been selected by the Department for Education and National Centre for Excellence in the Teaching of Mathematics for the Year 1 textbook project running in 34 maths hubs nationwide. The Maths Hubs programme brings together mathematics education professionals in a collaborative national network of 35 hubs, each locally led by an outstanding school or college. Maths Hubs harness all maths leadership and expertise within an area, to develop and spread excellent practice, for the benefit of all pupils and students. A great endorsement for the programme.
So how does it work in your child's classroom?
Inspire Maths uses accessible individual pupil textbooks which introduce concepts in a highly scaffolded way, enabling all our children to develop critical thinking skills, make mathematical connections and become confident mathematicians. Inspire Maths builds firm foundations and a deep understanding of mathematical concepts through a concrete-pictorial-abstract approach.
The Pupil Textbooks provide a scaffolded introduction to each new learning objective, the guided practice activities appearing in the textbooks are completed in children's individual maths books.
Next come the children's Practice Books, these provide carefully structured questions to reinforce concepts introduced in the Pupil Textbooks
A wealth of activities develop fluency, build mathematical confidence and lead towards a greater depth of understanding.
At the end of each unit of work the children complete their assessment. The Assessment Books form a comprehensive, rigorous assessment tool. They support teachers to assess children's understanding of concepts and create a record of individual progress.
The assessments are used to quickly identify gaps in learning for immediate intervention and opportunities for further practice, challenge or enrichment. For our children they provide an opportunity to self-reflect, celebrate success and build confidence.
As Inspire Maths aims to teach children to a greater depth and meet the higher expectations of the National Curriculum we are excited by our new approach to ensuring all children can access the new higher pitch and expectations.
It is exciting times here at Bradfield Dungworth and we look forward to observing how Inspire Maths works with our children and measuring the impact of it as they move through the school.
Below are some links to some fabulous maths activities for you to try at home.
Below are some links to help Parents/Carers with maths at home
Other Subjects:
Science is taught discretely in two week blocks every half term – again, links are made to topics where possible.
Music, RE and French are taught in blocks ensuring coverage of the Local Authority Syllabus.
PE and PSHE are timetabled away from Theme based lessons.
Curriculum Organisation:
Each class has an average of three Topics throughout the year, with one topic per term.

Each Topic has a 'driver', the area of the curriculum which dominates its learning. This is often either Humanities (Geography or History) or Science and Technology. (Knowledge and Understanding of the World)
THE NATIONAL CURRICULUM
This comprises of 10 foundation subjects plus R.E. Those marked * are core subjects.
Mathematics*
English*
Science*
Religious Education*
Computing
History
Geography
Art
Music
Physical Education
Design Technology

A child passes through 5 Key Stages in their compulsory education.