Acorn Class Blog
Making Volcanic Eruptions
We made volcanoes using modroc. We painted them and then used red food colouring, bicarbonate of soda and vinegar to create a chemical explosion.
Y3/4 Benchball team
6 children competed in a bench ball competition at Bradfield Secondary School.
Acorn Visit to the Medina Masjid.
Y3 children have started learning French whilst the Y4 children are learning to play the flute. The Y3s have learnt about different greetings and can ask you 'How are you today'.
Now they are learning different classroom instructions.
We have started off our topic on THE STONE AGE.
We have been archaeologist's trying to
We had some ancient 'poo' from 3 different periods in history and we had to find out which was from where. Discover, examine and record.
Here are some photo's.
3 Weirs Walk.
Last Friday we went to walk the 5 Weirs Walk. We had a great time looking at small models built from stones and looking out for a Kingfisher!
Unfortunately 2 parts of the walk had been closed for repair that week!!
Here are some photos of our day.
Bouncy Obstacle Course comes to Dungworth...
Halle Orchestra - Meet a Player
On Friday Acorn class had a special visitor - Simon the bassoon player. He came and told us all about the different instruments in an orchestra. he showed us his bassoon. Then we composed a piece of music together inspired by nature which is the theme of Mahler's 1st symphony.
In the evening. some of us went to Sheffield City Hall to listen to the Halle Orchestra play in a concert. There were over 70 musicians all on stage at once playing together. Simon came to see us at the interval.
Making 3D models of the sections of a river
We had a fantastic day learning all about World War 2.
We learnt about The Blitz in Sheffield, Morse code messages, how to put out an incendiary bomb and what we would do if we had been around in that time in history.
We had great fun!!
What an AMAZING time we had on our Y3/4/5 Residential to Castleton!
Walking, bread making, candle making, gem panning, shelter building, fire lighting,archery, jumblies and exploring the Peak cavern.
We came back tired out but happy!!
We can't wait for the next residential.
Watch out for the Sporting star of the future!!
Our year 3's competed in the annual games at the EIS. What a fantastic day they had!! Watch out for the teacher on the space hopper!
Some children are running so fast it was hard to catch a photo of them!!!.
WATCH OUT FOR THAT SMILE!!!
We were very lucky to have Madeline's mum, Mrs Ferguson, to come and tell her about her job as a Dental Technician. She showed us how she made dentures, what teeth are like and why people loose teeth. Then we had a go at modelling our own teeth. It brought a smile to all of us!!
We have enjoyed learning about chocolate this term. Where it comes from , how it is made and all about fair trade. So we decided to make our own chocolate.mmmmmmmmmmmmmmmmmmmmm
From Mouth To Toilet.
Last week we learnt about the Digestive System.
Then we made our own!!
We saw what happened to the food at different parts of the journey from mouth to toilet!
FAIRTRADE CHOCOLATE
We hotseated some people to see what they thought about Fairtrade..
We asked the farmer, the trader and the shopkeeper questions.
Welcome to - The Chocolate Factory and the Great British Biscuit!
We designed biscuits with squeezy chocolate and plain biscuits.
We had a chocolate tasting session. Which chocolate was best?? We graded them on taste,texture and smell.
Chocolate Buttons were our favourite!!!
HNEFTAFL
We worked hard to create, make and play an old Viking Game called HNEFTAFL.
Antarctica phone call
Today we received a phone call from two scientists, Ali and Sam, working at the Rothera Research Station - the largest British Antarctic facility. We spent this morning researching about Ali and the research station in preparation to ask questions when she phoned at 10am. We must have asked around 50 questions - receiving a detailed and interesting answer to each. We learnt about their role monitoring the skua population on Antarctica.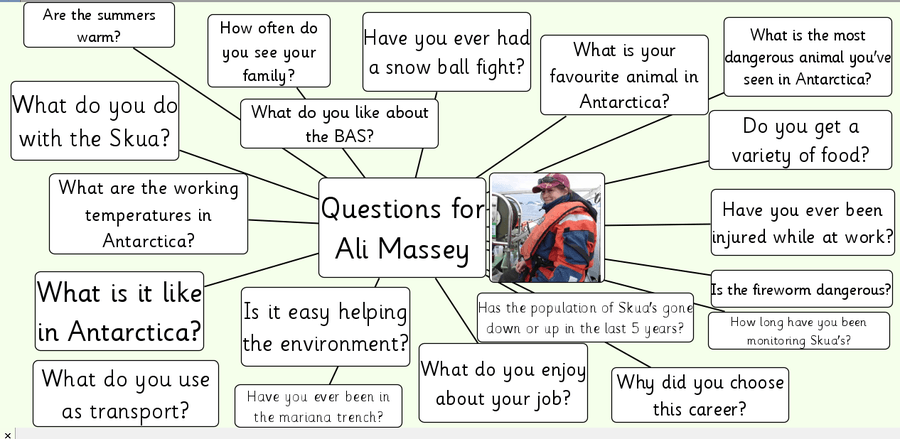 Bones, Bones, Bones.
We made skeletons today.
Keldon's Uncle came and showed us some Viking artefacts.
We looked at shields, daggers, and even a sword.
We are incredibly proud of how Acorn Class conducted themselves during the Ceremony of the Planting of the Oak Tree in Dungworth Park.
We researched different things about Vikings and then presented our findings to the rest of the class.
Acorn Class are fantastic gymnasts...
We have been busy in our Science lessons looking at how exercise affects our brains..
We have done 3 tests. Get your children to tell you about them.
Can you do the Stroop Test? Read the colour not the word!!
Welcome to Acorn Class.
Your teachers this year are
Mrs. Flewitt and Mrs. Watts
Mrs. Cooper and Mrs.Benson work in Acorn Class as well.
Our topic for this term is THE VIKINGS and we have already been on a visit to The Dig and Jorvik in York.
Residential to Ravenstor.
Science
This term we have been looking at different forces.
We had great fun making parachutes when we were looking at Air Resistance.
When it came to Water Resistance we designed and made small boats from the materials provided. We then timed which boat travelled the quickest through the water.