Phonic Screening
Please click on the link below for some advice and guidance on the phonics screening. This will be happening this week (w.c. 11.06.18).
Home Learning Challenges
Please click on the links below to download a copy of our home learning challenges for this half term.
Spring Walk
Last week Rainbow class had lots of fun on our Spring walk. The weather was lovely and we all got a chance to find signs of Spring. We saw lots of flowers and leaves beginning to grow on trees.
1/5/18
Lambing
We were invited to look at the new born lambs belonging to Mrs Hague. We set off on a long walk down the valley and up the other side. It was very steep and muddy! When we got there we saw new lambs and their mothers. We were lucky enough to see one being born! We fed the new lambs milk and quietly looked at them as they slept and played. Finally it was time for us to walk back. It was a hard walk up the hill when the mud was so slippery but we washed our boots in the snow at the top. We were ready for our lunch when we got back!
Thank you for having us, Mrs Hague, we had a brilliant time!
Egg rolling
Rainbow class really enjoyed the egg rolling. Everyone had a go at getting their egg through Humpty Dumpty's wall.
29/3/18
Space Topic
This half term we will be learning all about Astronauts such as Neil Armstrong, Tim Peak and Helen Sharman. Please click on the link below to see our topic overview.
14/3/18
Home learning Challenges
Please click on the links below to download a copy of our home learning challenges for this term.
9/3/18
Chinese stir fry
Today we had lots of fun making a vegetable stir fry. First we cut up the vegetables, then we cooked them with the noodles and the sauce. We also tried prawn crackers! They were delicious!
27/2/18
Gymnastics
Over the next 5 weeks in P.E we will be learning all about gymnastics. Today we had fun learning how to balance in different ways.
27/2/18
Tai Chi
As part of our work on Chinese New Year, Miss O'melia came into school to teach us some different Tai Chi stances. We combined deep breathing and relaxation with flowing movements. It was originally developed as a martial art in 13th- century China. Tai Chi is today practised around the world as a health promoting excercise.
We learnt:
Riding horse stance

Snake stance

Tiger stance

Dragon stance and many, many more...
26/6/18
Xin nian hao! (shin nee-an how)
This week is theme week! We are going to be learning all about Chinese New Year. This year is the year of the dog. Can you use the Chinese zodiac below to figure out the year that you were born in? Look out for our new corridor display -coming soon!
26/2/18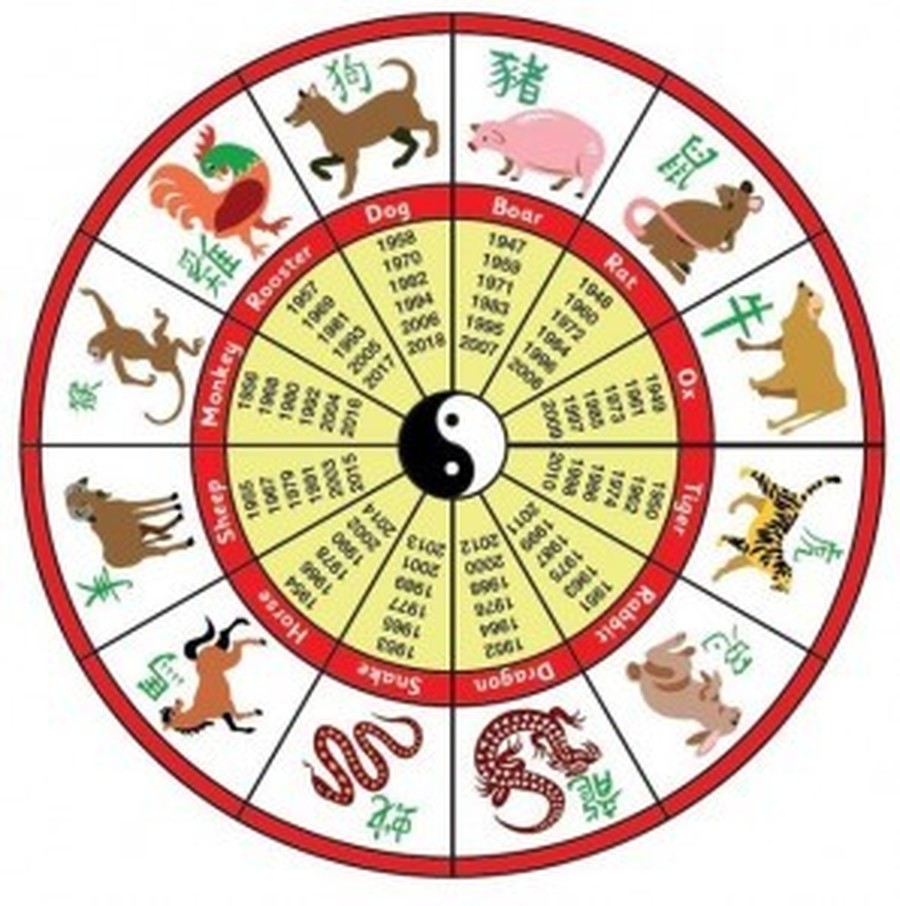 Year One Mini Olympics at the EIS
On Monday the Year Ones went to the English Institute of Sport. We took part in lots of different sporting activities and had lots of fun!
16/2/18
Pancake Day!
Today we had lots of fun making pancakes. We had to mix flour, eggs and milk to make the batter, before frying it in a pan. We all got a chance to try a pancake with a topping of our choice.
13/2/18
Partitioning
This week the year ones have been learning how to partition number into tens and ones. The year ones have really enjoyed learning how to partition numbers using different mathematical equipment.
13/2/18
Reception sports at Bradfield school
On Monday the reception students had lots of fun taking part in different sports events at Bradfield school.
22/1/18
A Wintery Walk by Rainbow Class
Yesterday afternoon we went on a winter walk in the countryside around our school. It was a cold, bright but cloudy day so we wrapped up warm with coats, hats and scarves. Because it had been raining so much we had to wear our wellies so that we didn't get too muddy. We saw berries that the birds and other animals hadn't eaten. We saw plants and trees and bushes like the holly bush, the evergreen trees like conifers, moss growing on trees, ivy and silver birch trees. Many of the trees we saw had no leaves as they had all fallen off in the Autumn. It was too cold for many animals and birds to be seen. Some will have migrated to a warmer country, others might have been hibernating.
The Nativity
The children worked really hard to learn the songs and lines to our Christmas Nativity play this year. What super acting, Rainbows! Well done!
Year One Tennis
Year 1 have been having lots of fun in P.E on Fridays - a specialist coach, Ryan, has been teaching us to play tennis. The skills progression has been fantastic! Ryan also runs tennis clubs - let us know if you'd like more details.
Number problems
Reception have had lots of fun this week learning that a large number is made up of two smaller numbers. We realised that the large number was the 'whole' number and that it could be split into two 'parts'; we might call this 'part, part, whole'. We worked together outside to create our own number sentences using the large Numicon pieces.
Sports at Bradfield School
On Monday the 27th November the Y1's had lots of fun participating in sports activities at Bradfield School.
The Tiger Who Came to Tea
Rainbow class jumped on the coach to visit Chesterfield's Pomegranate Theatre on Friday. What a wonderful time we had! The play was funny and held our attention throughout - no mean feat! Below are some of the official photographs from the production gallery on the official website: http://tigerstealive.com/gallery/
Our Home Learning Challenges this Term!
Please click on the links below to download our Home Learning for this term. Our homework celebration day will be held on Thursday 21st December. Please could you ensure that all homework is handed in by this date.
Diwali and the story of Rama and Sita
We have been learning about the festival of Diwali - the Hindu festival of Light. We enjoyed leaning about the traditions relating to the festival, and performed the story of Rama and Sita in groups. Want to know more? Take a look at this website: cbeebies diwali celebrations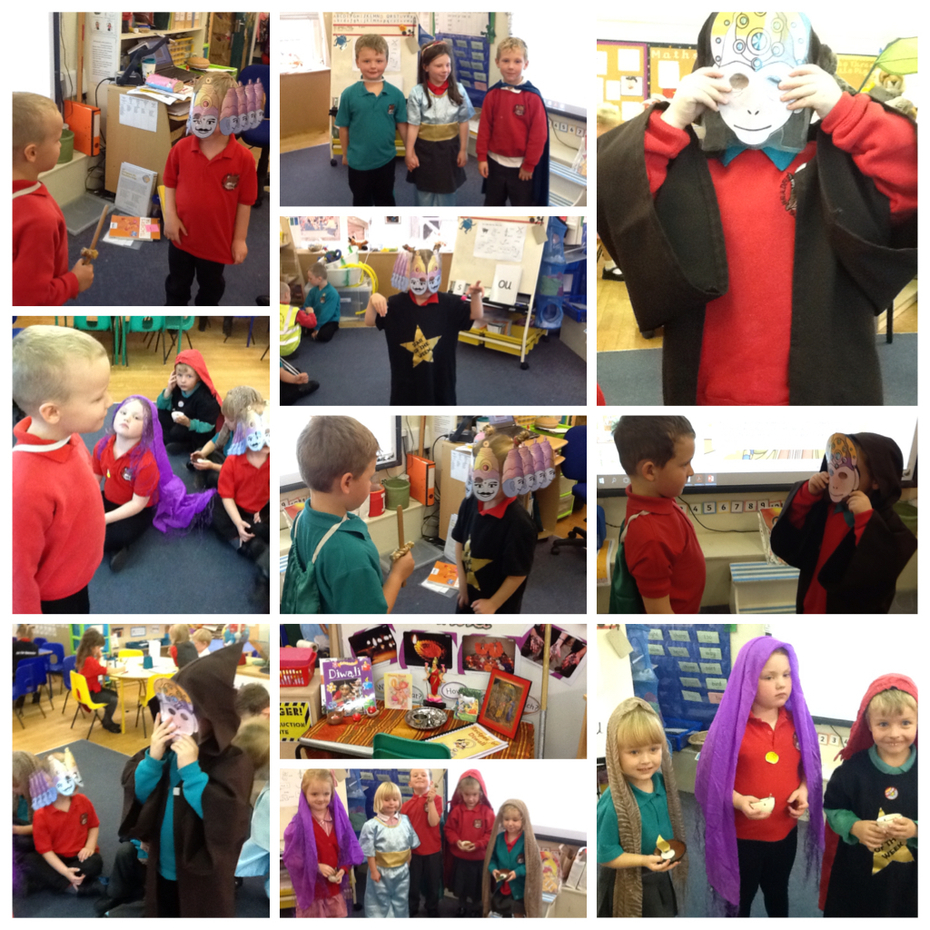 The Little Red Hen
This week we have enjoyed reading and listening to the story of 'The Little Red Hen'. We used Pie Corbett's 'Talk 4 Writing' actions to retell the story using the Story maps we created . You can watch Pie retelling the story of 'The Little Red Hen' here: Pie Corbett 'Little Red Hen' on youtube
Just like the Little Red Hen, we had lots of fun making and tasting our own bread. Luckily, we didn't have to plant the wheat and wait for it to grow before we could make the flour! We're fantastic at sequencing instructions and using 'bossy', imperative verbs to make our own.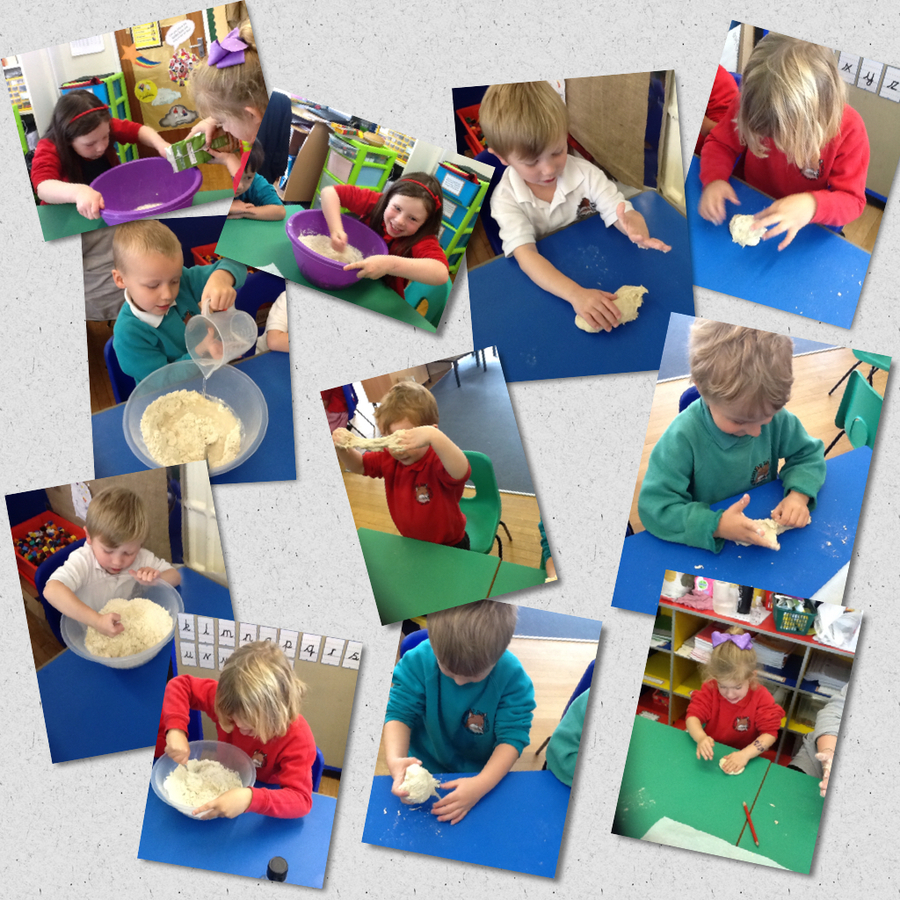 Making Structures!
After learning about 'The Three Little Pigs' we had lots of fun creating our own structures. We used different materials to join the art straws together.
Outdoor Learning and Play
We have been enjoying using our outdoor area, investigating the different zones. Please make sure your child has suitable clothing for working and playing outdoors in all weathers.
Which materials should the Three Little Pigs have used to build their house?
This is our topic overview: